Hello Everyone...
I hope you're doing o.k. in these rather 'challenging' times??!!
The beginning of the month started well for us, appearing at Swansea Jazz Club - what a lovely night that was!!
It was quite 'emotional'/special to be appearing at the club after such a long time, finally performing some of the songs from my new album - "Love is still the answer" plus songs written for me by the wonderfully talented songwriter Ian Mitchard that were received really, REALLY well, I am so happy about that!!
(Due for release next year/watch this space!)!!
To be followed by the fantastic Hamish Stewart and his band was absolutely FANTASTIC!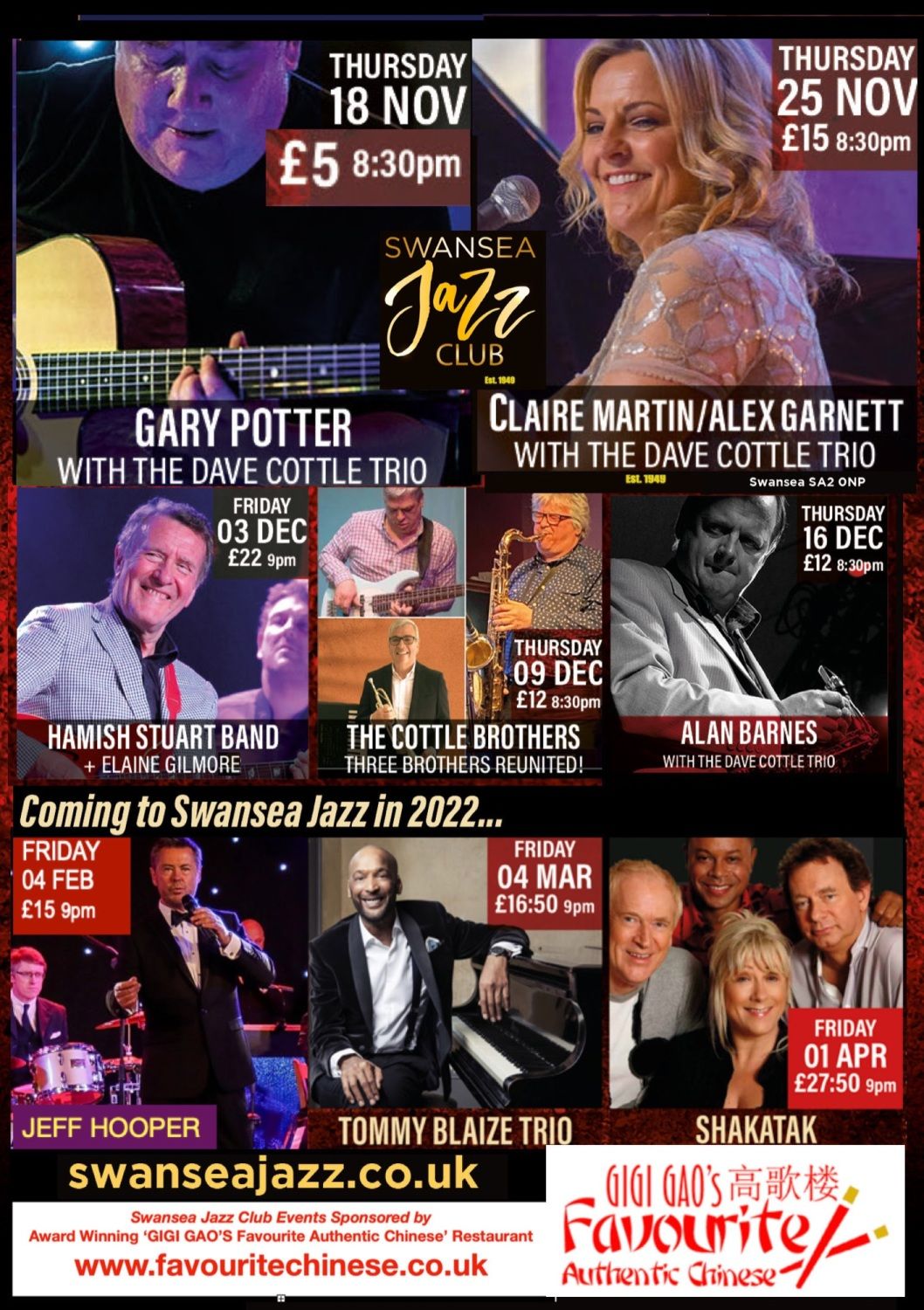 I've been enjoying appearing at The Ivy Bush Royal Hotel, Carmarthen on Friday & Saturday nights from the beginning of December until 26th for Christmas Party nights and as you can see, there are a lot of  plans for next year, so hopefully we'll get over the present 'obstacles' and go forward to enjoy the many fantastic events scheduled.
There's more recording underway and there are gigs to be confirmed but for now I'm just going to say that I wish everyone the best of luck going forward.
Thank you for your purchases and support over the last year particularly, I've been absolutely thrilled with the response to the album and the YouTube views of "Alfie" which are set to reach 2k + by Christmas!!
Keep listening, enjoying music, keep well and try to keep smiling!!
Merry Christmas 
Elaine