Well here we are, and what a time we're still juggling with!!
November supporting Hamish Stuart was so great, I'm so happy that I got to sing some of the Bacharach songs featured on my album plus two original songs written for me by Ian Mitchard-they were very well received and I had a great time with friends old & new resulting in a few album sales-I feel very 'blessed'!!
We're 'dipping our toes in the water' but it's still not all systems go unfortunately!!
A few good things happening, lets be 'positive'...in a good way!!
Jeff Hooper's appearing at the re-opening of our fantastic jazz club in Swansea 4th Feb my dear husband Paul Smith of course on drums with Dave Cottle on piano, Alun Vaughan on bass guitar....with Nick Mead on trumpet, Ceri Ress & Dick Hamer on Saxaphones....a great night guaranteed!!
I'm doing a few local clubs this month, and honoured to be asked to sing at a private party celebrating a very special birthday at a local hotel mid February.
On 1st March for the 3rd time Jeff Hooper and I will be celebrating St.Davids Day together again at The Hereford Welsh Club!
Recording at Shabbey of course adding to the Bacharach show and continuing with more songs written by Ian!
Lots to look forward to.........................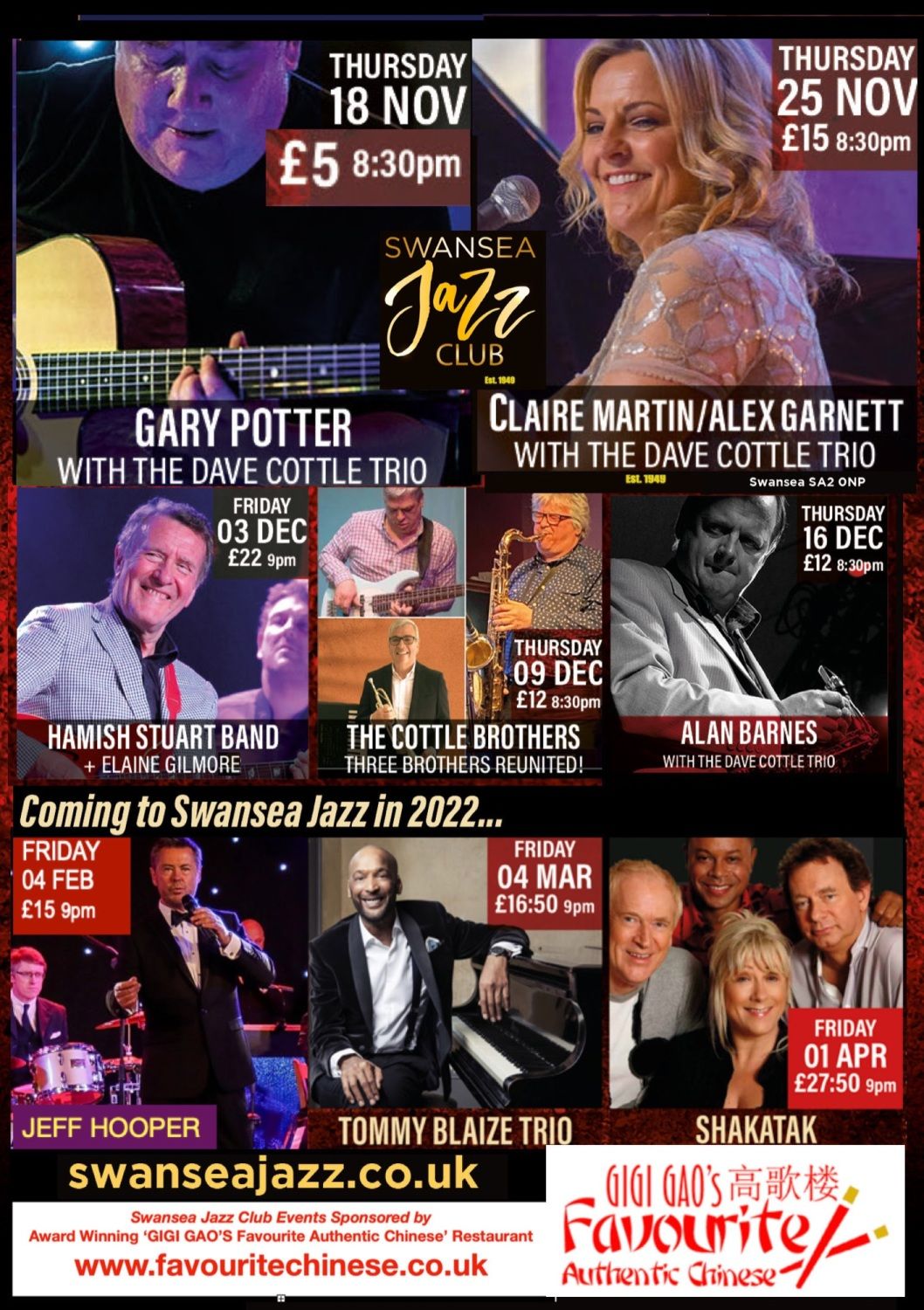 Let's hope February, March & April we'll have more good news to share.....
Come on down,...
Let's hope we're recovering very soon.....
E. xx