Well hello and welcome to my blog for November!
Looking forward to some more time in the studio with Al Steele and Ian Mitchard as we're getting ready to add the finishing touches to songs we've been working on and to release a single from the next album of which I'll be debuting at Swansea Jazzland on the 3rd December when I guest along with Hamish Stuart (AWB)!!
When Ian contacted me after hearing my Bacharach album "Love is still the answer" to ask if I'd like to work with him recording original material, I was excited!! He sent me a selection of songs and there were quite a few that I was instantly excited about!
In fact the first 4 bars of the first few songs that he'd written with me in mind had me VERY excited indeed!!
So November and December we're planning a steady pace of bookings and recording and staying out of trouble!
See the poster below of what we have lined up at the jazz club for Nov & Dec!
Check this out!!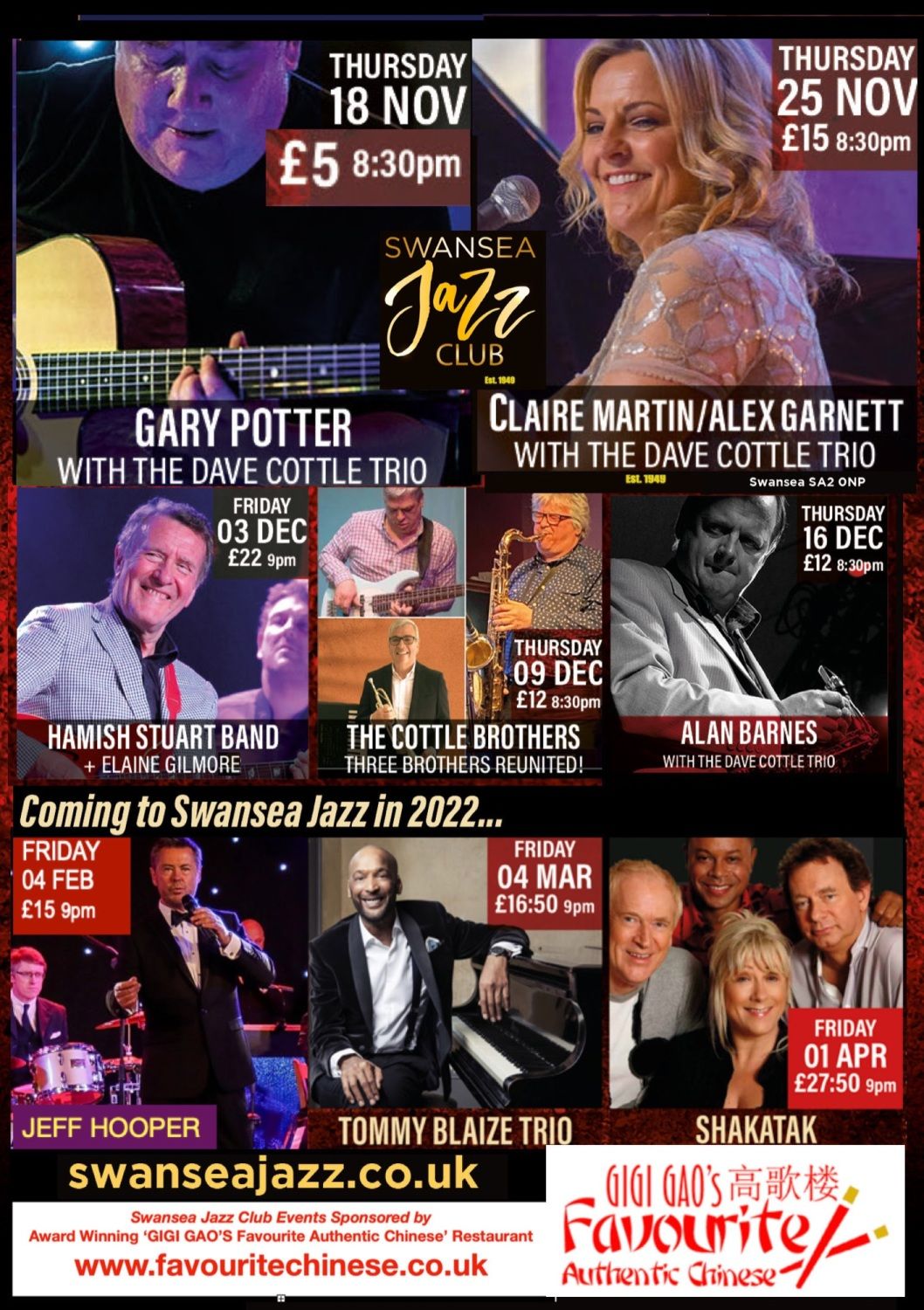 On the 3rd I'll be guesting alongside the fabulous Hamish Stuart and his awesome band, so please come down if you can and tell your friends about the worldwide talent we have appearing every week!! Just LOOK at the poster!!
I'm resident at The Ivy Bush Hotel, Carmarthen for their Christmas Gala nights from December 4th with various one off bookings to take me through to January when I'll announce plans for the new year.
Thank you for your continued support with messages on receiving the album and the update that " Alfie" is nearing 2k views on You Tube!!
I'm so thrilled at the reviews and your encouragement to go forward, to continue to prove that it's never too late to do what you love, love what you're doing and even HAVE FUN!!
I just want to thank Al, Ian and the musicians that I'm working with, I take nothing for granted, You're appreciated!!
Please follow and subscribe on You Tube, Facebook,Twitter & Instagram
Let's Do It!!